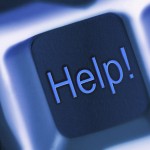 Alas Microsoft is in the process of ending the 2008R2 server and Exchange 2010 from regular support and updates (limited support until 2020 but only critical security patches).  This means all those companies that have one of these awesome beasties will need an upgrade in 2017 or 2018 (or risk some serious problems).
So what's the plan?  The plan is head to 2016 and opening your wallet.  There is no more cheap ride on SBS (it's dead) so you need 2 servers and purchase a full Exchange.  At this point the best in-house option is a powerful CPU & loads of memory and run the Exchange on a VM.  It'll cost about $4000 in software/licensing alone for 10 users including the base Server software.
If that makes you cringe you can host the Exchange with a partner of mine (HostedBizz) and get a Canada-only cloud at $10/month/user and I will still keep it running normally.  Unlimited mailbox size and good old Exchange so your phone will be happy and no SSL for you to mess with (saves $100/year).
If you need a quote on the hardware for this I'll get you something current but your looking at an i7 hex-core with 32GB RAM, 2x SSD and 2x 2TB HDD.  Some extra cheap extra bits will help (like a network card for the VMs and some new 4TB USB backup drives).  The server is 'cheap' it's the software that'll hurt this time.  I have UNIX alternatives (like Zentyal) but the maintenance will eat your savings.
For the accountants out there the cloud services offer a better tax advantage @ $10/month/user the on-premises solution of Exchange 2016 with be $1500 & $150/user and about a 5 year lifespan making the ROI and easy calculation (remember software has a smaller/longer write off spread over time but is cheaper in real $).
Call/Email me if you have questions