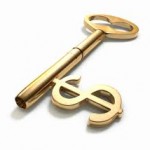 An expert for every task is what you want. That is what we try to provide. If they aren't on staff, we'll find you the expert you need.
The following rates are guidelines and there are exceptions for some specialized tasks as you simply can't get some high-demand skills on the cheap.
Regular Service $135/hour (remote or on-site)
Off Hours Service $135/hour + one way travel (evenings, nights and short notice weekend work)
Emergency Service $135/hour + round trip travel (right now and pretty much anywhere)
We can offer other services starting at $50/hour as well from cabling, auditing, coding and consultations.
Internet / Domain Services:
For those that want their own email, domains and server level access we have hosting services available at extremely reasonable rates. These are only available to service customers and not the general public because support is included.
Small Domain $25/month (100Meg transfer and space)
Medium Domain $50/month (100-1000 Meg transfer and space)
Large Domain $75/month (1000+ Meg transfer and space per month)
Domain Setup $50 (one time)
Support is free
Programming, installation, web design and everything else is $85/hour
(See networking for details)