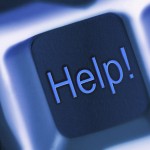 When your business or home computer isn't working, it means you aren't working or your leisure time is being impacted. A small ten minutes a day of wasted time will become a lost 40 hours within one year. It's simply throwing money and time away for no good reason.
LogicITy will come to your residence or business, doing our best to suit your schedule, and fix the computer in the environment it needs to work in. Rates are very reasonable and often just a call can get you the answer to your problem at no charge.
Don't waste your time trying to 'reinvent the wheel' when an expert could have you up and running the same day. Besides having staff that will work at your location we offer specialized services such as:
Monthly maintenance visits (scheduled discount visits)
Remote assistance (via internet connection)
Phone support
Internet services (web host to email solutions)
Advice is always free.
---
As you may have noticed this company works on word of mouth and customer referrals. You won't find fancy ads or commercials but when you hear about us it's because a person you know said "These are the people you need".
If it's broken, we'll fix it.
You won't be charged for our problem.. if it should only take two hours, you'll only be charged two hours.
Your time is important, we work as fast as safely possible because though we are paid hourly we know it's your money.
You won't be sold what you don't need.
A customer 'down' moves to the front of the service line, when it's your server you'll love this policy.
If we can't fix it or don't know, we'll find someone for you that can and does.
You might wonder why we can offer such an all covering guarantee to our customers? The answer is we choose who we'll do business with as much as you do.. we become your partners not just your computer people.