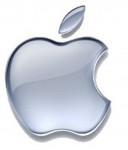 RAT employs client-server program that communicates to its victim's machine through its trojan server. The server application is installed on the victim while the client application is on the managing side.
BlackHole is more a bare-bones, proof-of-concept beta program right now — but the software is pretty easy to use, and if a criminal could find a way to get a Mac user to install it, or write attack code that would silently install it on the Mac, it would give him remote control of the hacked machine.
Mac OS X has been gaining market share on Windows lately, and that's starting to make it a more interesting platform for criminals.  While Mac malware is still very rare, he has seen another Trojan, called HellRTS, circulating on file-sharing sites for pirated Mac software.