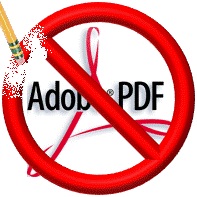 Minding your own business and all of the sudden you are told your system is insecure and needs a scan.  Problem is this isn't a program you installed it's 'McAfee Security Scan' which is just this side of malware.  You got it thanks to Adobe bundling it into their products and if you have FireFox you got it as an update without even being asked (thus the malware opinion).  Here's the spin:
McAfee has made a free diagnostic tool, McAfee Security Scan, available as an optional download to customers when installing Adobe® Reader® and Adobe Flash® Player software from Adobe.com. The McAfee tool enables consumers to easily check for anti-virus software and firewall protection on their computers. When the scan is complete, users see a report detailing the presence and status of security protection, and are presented with special offers for McAfee security software, including McAfee Anti-Virus, McAfee Internet Security, McAfee Total Protection, and McAfee Family Protection – Adobe
So you get free advertising but little else (the software will ALWAYS say you need McAfee products).   Since Microsoft Security Essentials is free, works with Microsoft operating systems and updates regularly there is little point in buying an inferior product.  Install Malwarebytes as a recovery system (also free) and 98% of the bad things out there are blocked or recoverable.  So how do you rid yourself of McAfee?
Uninstall McAfee using the Add/Remove Programs
Consider changing from Adobe to another PDF reader
Uninstall the PDF plug-in from FireFox or it'll infect again
You will probably get McAfee with Flash, AIR and perhaps a few other Adobe products if you don't UNCHECK the option.  Reminds me of Rogers Communications and thier idea of negative billing.. we'll give you more stuff and charge you more unless you tell us not to.